Lemon Balm & Pear
Exclusive Herbal-fruit tea
Ingredients:
melissa leaves, pear, apple, rosehip, hibiscus flower, orange peel, chicory root, flavor, cinnamon
NO CAFFEINE
Content of the box:
20 tea bags a 2 g
NET WT. 1,4 oz. (40 g)
EACH TEA BAG INDIVIDUALLY WRAPPED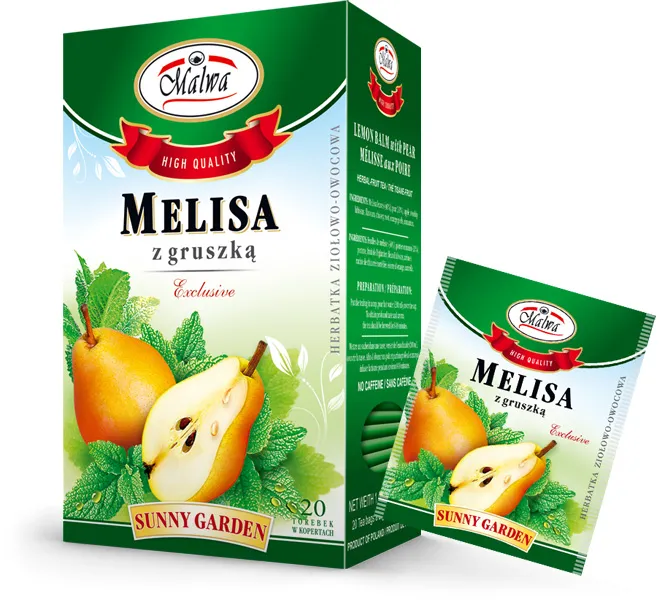 Lemon Balm & Pear
The abundance of natural substances contained in green leaves of soothing lemon balm blended with pear makes it a unique source of pleasure and wonderful taste sensations.
Lemon balm has valuable beneficial properties and favourably influences your organism:
a natural source of anti-oxidants which protect organism cells against free radicals,
favourably influences your mental and physical condition,
eases digestion,
alleviates anxiety and stress, soothes, unwinds and facilitates falling asleep.
The Lemon Balm & Pear tea is the essence of aromatic herbs and fruit full of mysterious mildness.
PREPARATION:
Put the teabag in a cup, pour hot water (200 ml), cover the cup. To obtain profound taste and aroma, the tea should be brewed for 8-10 minutes.