Mint
Herbal tea
INGREDIENTS:
Peppermint leaves
A NATURAL PRODUCT
NO CAFFEINE
Content of the box:
20 Tea bags á 2 g
NET WT. 1.4 oz (40 g)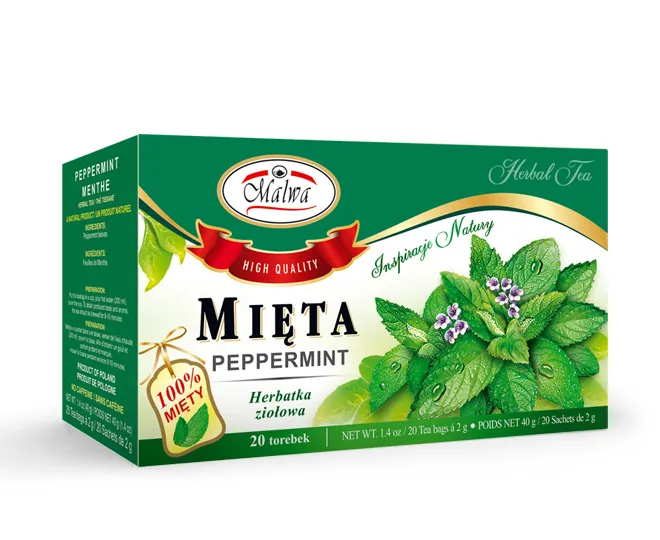 Mint
Mint has excellent beneficial properties as it is abundant in natural substances including flavonoids and the essential oil with a prevailing note of menthol.
Mint positively influences your body as it:
stimulates gastric juice secretion;
facilitates digestion and food assimilation;
aids the functioning of the digestive system;
has a beneficial effect on the physical well-being;
eases senses, refreshes, and relaxes.
Tea from mint leaves relaxes and refreshes, providing comfort after a heavy meal.
PREPARATION:
Take one tea bag per cup. Pour freshing boiling water over bag. Brew for 8-10 minutes.