Lemon Balm
Herbal tea
INGREDIENTS:
Melissa leaves.
A NATURAL PRODUCT
NO CAFFEINE
Content of the box:
20 Tea bags á 2 g
NET WT. 1.4 oz (40 g)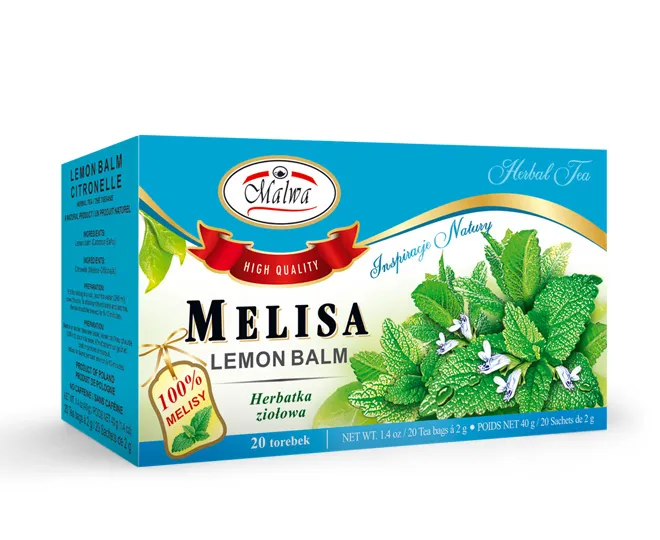 Lemon Balm
The abundance of natural components contained in the green leaves of calming lemon balm is a unique source of relaxation and enigmatic mildness.
Lemon balm has beneficial properties and positively influences your body as it:
is a natural source of antioxidants, which protect body cells against free radicals;
positively influences the mental and physical well-being;
aids the digestion process;
alleviates stress and anxiety, soothes the mind, relaxes and facilitates falling asleep.
Tea from lemon balm will give you relief after a hectic day.
PREPARATION:
Take one tea bag per cup. Pour freshing boiling water over bag. Brew for 8-10 minutes.