PURE GREEN TEA
Premium
leaf green tea
INGREDIENTS:
Green tea (Yunnan).
Country of origin:
China
Content of the box:
NET WEIGHT 3.52 OZ. (100 g)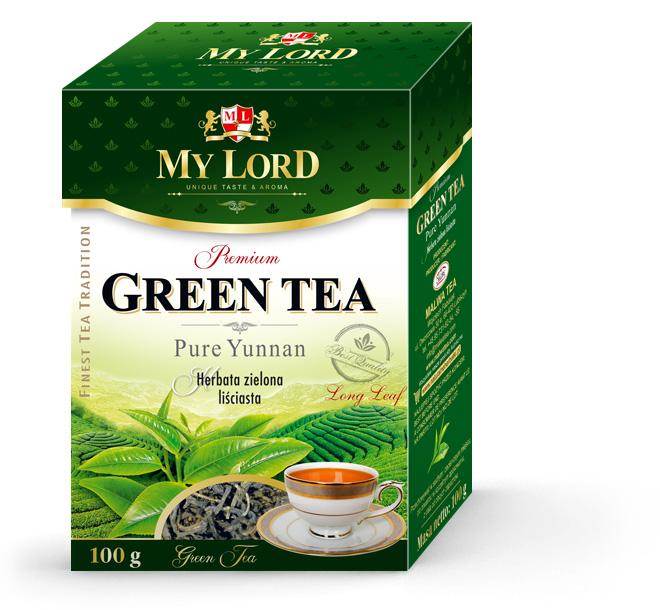 Leaf Green Tea PURE GREEN TEA
YUNNAN green tea is one of the noblest teas. It comes from famous tea gardens stretching at the foot of the Himalayas, in the Chinese province of Yunnan. Young, undeveloped leaf buds, harvested by hand, and subjected to wilting and, later, drying processes, without fermentation, give the brew a noble delicacy, exquisite taste and a wonderful subtle aroma.
PURE GREEN TEA "My Lord" - is an exclusive tea, recommended especially for lovers of exquisite infusions.
Enjoy the pearl of the Orient hidden in a cup of pleasure!
PREPARATION:
Put one spoonful of tea for 200 ml into a cup or heated teapot. Pour it with a freshly boiled water (not boiling water) of 90°C and brew it for 2-3 minutes. Separate the infusion from the leaves. You can brew the same leaves 2-3 times to get a delicate and mild taste of tea.
After opening, store in a dry and dark place in a tight packaging away from other smells.