GREEN TEA
with QUINCE
INGREDIENTS:
Blend of green teas, flavours,
quince fruit, orange peels, apple.
Content of the box:
NET WEIGHT 3.52 oz (100 g)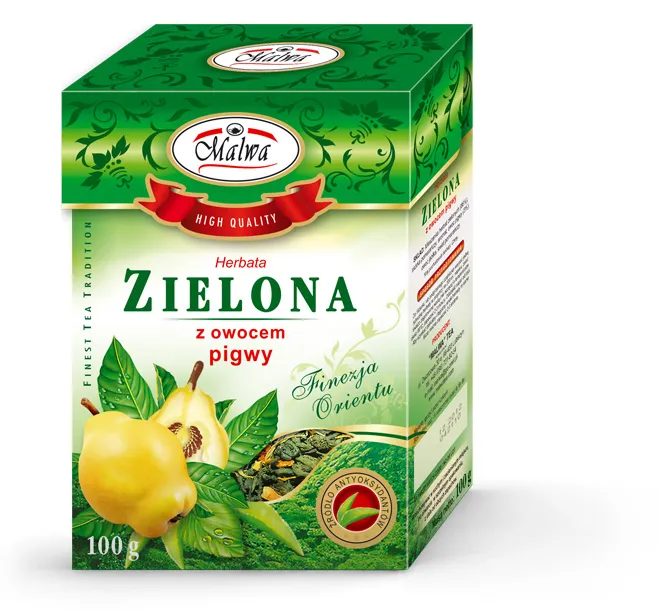 GREEN TEA with QUINCE
PREPARATION:
Put one spoonful of tea for 200 ml into a cup or heated teapot. Pour it with a freshly boiled water (not boiling water) of 90°C and brew it for 2-3 minutes.
Separate the infusion from the leaves. You can brew the same leaves 2-3 times to get a delicate and mild taste of tea.