Lemon Balm with Lemon
Exclusive Herbal-fruit tea
Ingredients:
Melissa leaves, apple fruit, lemon peel, lemon flavour, citric acid (acidity regulator), lemon grass.
NO CAFFEINE
Content of the box:
20 tea bags a 1,5 g
NET WT. 1.05 oz (30 g)
EACH TEA BAG INDIVIDUALLY WRAPPED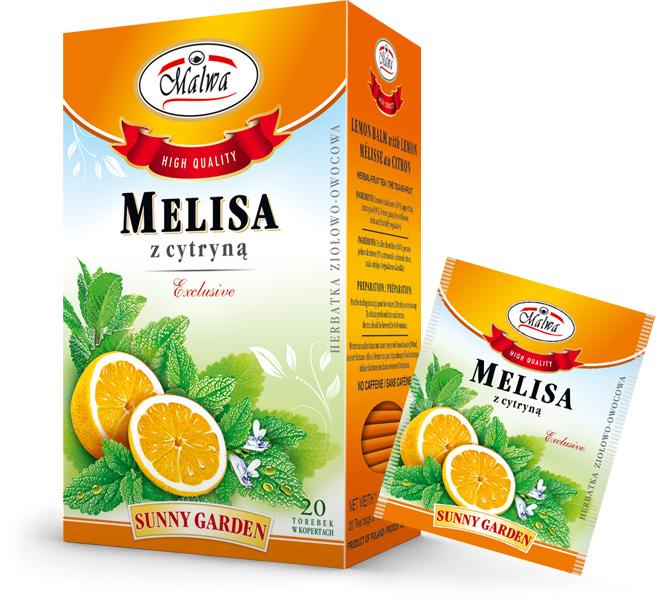 Lemon Balm with Lemon
The richness of aroma hidden in the green leaves of soothing sweet balm combined with the exotic lemon is a unique source of pleasure and delightful experience of taste.
Sweet balm has beneficial properties and positively influences your body as it:
is a natural source of antioxidants, which protect our body cells against free radicals;
positively influences the physical well-being;
aids the digestion process;
relaxes, soothes the mind and facilitates falling asleep.
Lemon gives a feeling of freshness, it relaxes, and soothes senses.
Sweet Balm with Lemon Tea delights with its flavour and tempting aroma, it is a unique blend of calmness and freshness.
Open your senses and find out the secrets of the magical garden.
PREPARATION:
Put the teabag in a cup, pour hot water (200 ml), cover the cup. To obtain profound taste and aroma, the tea should be brewed for 8-10 minutes.