LUX SILHOUETTE
Food supplement
Herbal tea
NO CAFFEINE A NATURAL PRODUCT
INGREDIENTS:
hibiscus flower, peppermint leaves, fennel seeds, dried, apples, Pu-Erh, L-Carnitine, Yerba Mate, urtica leaf, chicory root, grapefruit peels.
Content of the box:
25 Tea bags á 2 g
NET WT. 1.7 oz (50 g)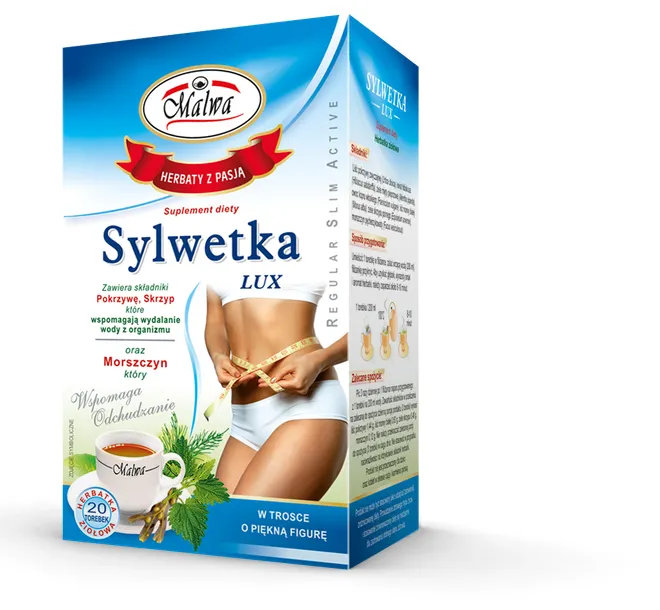 LUX SILHOUETTE
This herbal tea is recommended especially to people susceptible to put on weight. Tea helps to gain and keep slim silhoette.
ATENTION!
The product cannot be consumed by pregnant women and during lactation.
PREPARATION:
Pour fresh boiling water over bag. Brew under the cover for 8-10 minutes. Drink 3 times a day one glass of infusion.