Linden Flower
Herbal tea
INGREDIENTS:
Linden inflorescence
A NATURAL PRODUCT
NO CAFFEINE
Content of the box:
20 Tea bags á 1,5 g
NET WT. 1.05 oz (30 g)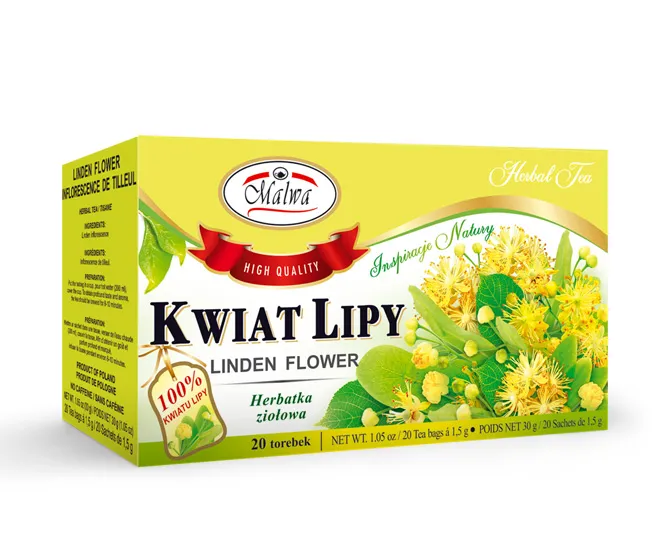 Linden Flower
The abundance of intensive aroma hidden in linden flowers creates a unique source of pleasure and delightful taste experience. Commonly known and valued for centuries, linden has its special place in folk medicine.
It has excellent health-promoting properties and positively influences your body as it:
aids natural body immunity;
has a positive effect on the proper functioning of the respiratory system;
shows perspiration-promoting effects.
Tea from linden flowers warms up, soothes senses, relaxes and improves the quality of sleep.
PREPARATION:
Take one tea bag per cup. Pour freshing boiling water over bag. Brew for 8-10 minutes.