EARL GREY
Premium
flavoured black tea in bags
INGREDIENTS:
Blend of black teas, bergamot flavor.
Country of Origin tea:
India, Sri Lanka (Ceylon)
Content of the box:
100 Tea bags á 2 g
each tea bag individually wrapped
NET WT. 7.04 oz (200 g)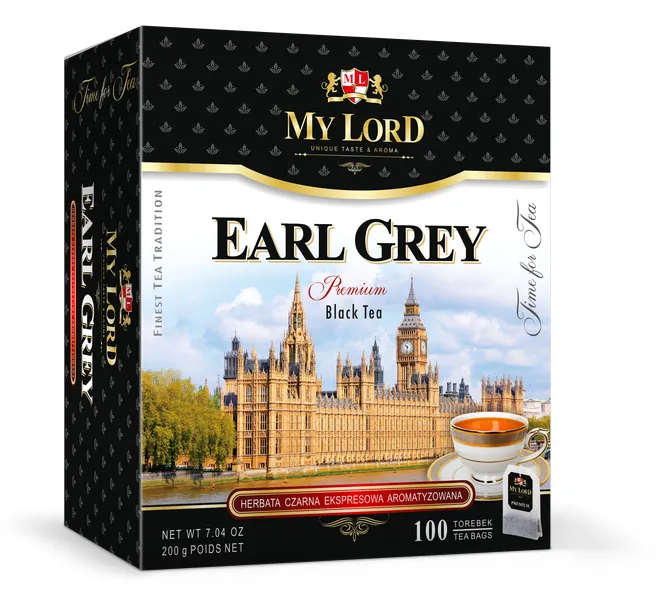 EARL GREY
It's a carefully selected composition of high-quality black teas with a pleasant subtle taste and a delicate bergamot aroma.
EARL GREY "My Lord" - is an exclusive tea, recommended especially for lovers of exquisite infusions.
Enjoy the pearl of the Orient hidden in a cup of pleasure!
PREPARATION:
Put the 1 teabag in a cup, pour hot water (200 ml). To obtain profound taste and aroma, 
the tea should be brewed for 3-5 minutes.