Yerba Mate classic
INGREDIENTS:
Yerba Mate (Ilex paraguariensis)
Country of origin:
Brazil
Content of the box:
20 Enveloped tea bags a 2 g
NET WEIGHT 1.4 oz. ( 40 g)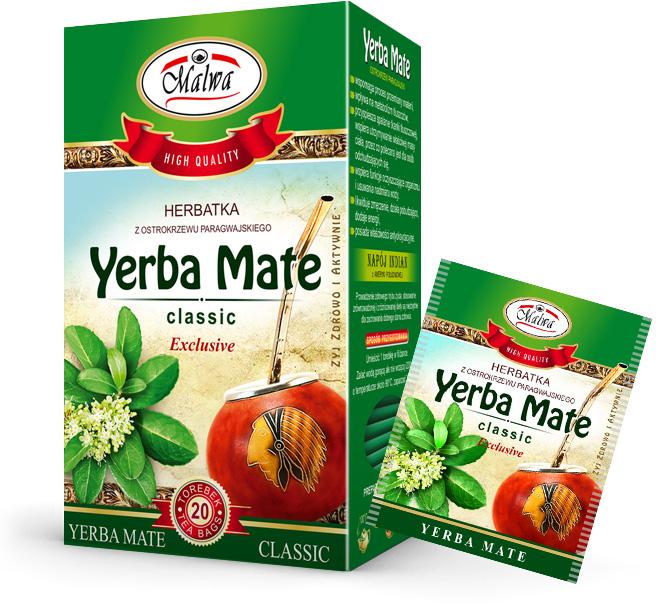 Yerba Mate classic
Yerba Mate:
supports the process of metabolism,
influences the metabolism of fats,
accelerates fat burning, supports weight control, which is why it is recommended for people attempting to lose weight,
supports the functions that cleanse the body and remove excess of water,
removes fatigue, stimulates, gives energy,
has antioxidant properties.
IT'S A DRINK OF THE INDIGENOUS PEOPLE FROM SOUTH AMERICA
A METHOD OF PREPARING:
Umieścić torebkę w filiżance, zalać wodą gorącą, ale nie wrzącą (200 ml) o temp około 90°C, zaparzać 3-5 min.