Lemon Balm
Herbal Tea
INGREDIENTS:
Lemon balm leaves
A NATURAL PRODUCT
NO CAFFEINE
Content of the box:
NET WEIGHT 1,76 oz (50 g)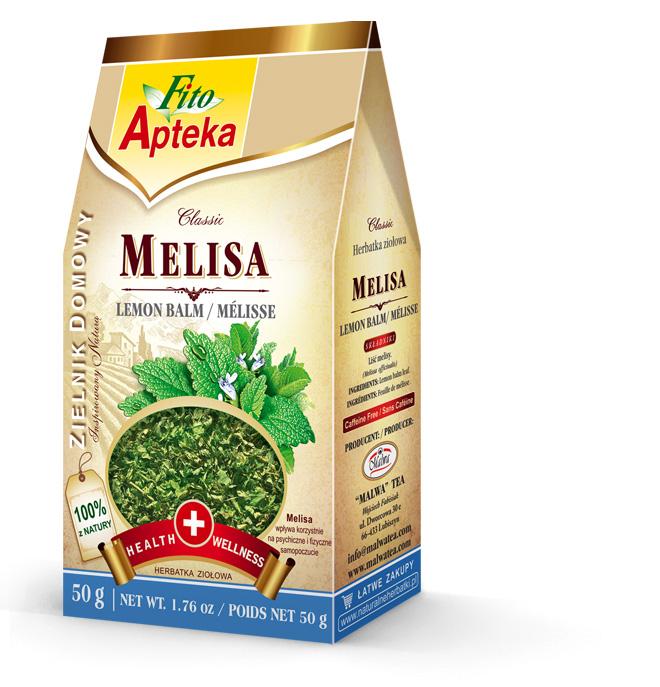 Lemon Balm
LEMON BALM:
it has got a positive effect on digestion, contributes to the proper functioning of the digestive tract,
it helps maintain a good mood, relax and chill out,
it has got a positive effect also on physical well-being,
it contributes to a good and peaceful sleep,
it has got antioxidant properties.
Recommended intake:
Drink 2 times a day 1 cup of brew prepared from 1 teaspoon of lemon balm leaves in 200 ml of water, preferably before sleep. Infuse covered for 8-10 minutes, next strain.
Do not use in case of hypersensitivity to melissa leaves, and in children under 12. Due to the lack of sufficient data it is not recommended for pregnant women during pregnancy and lactation, should consult a doctor.
After opening keep in a tightly closed package,
away from other fragrance.
 Protect it from light and moisture.